For Immediate Release: March 8, 2021
Histria Books is pleased to announce the forthcoming publication Mystic of the Midway, written by Canadian author and Guelph resident A.A. Blair. Appearing under the publisher's Histria Kids imprint, Mystic of the Midway is scheduled to be released on September 28, 2021.
Mystic of the Midway is set at the Crystal Beach amusement park which operated in Southern Ontario for nearly 100 years, from 1890 until 1989.  
About the Mystic of the Midway:
After a horrible accident, Effie and her family speed away to their summer cottage to escape the tests and doctors' appointments. The promise of a relaxing family getaway is short lived when Effie stumbles across a mystery that threatens to destroy her family.
Effie enlists the aide of her detective brother, Jimmy, along with her long time Crystal Beach friends Lydia and her mischievous little brother Sniff. As their investigation deepens Effie begins see and hear things that couldn't be real.
Effie struggles to overcome self-doubt and the realization that her idyllic vacation spot isn't what it seems to be. Trying not to lose faith, Effie embraces her new abilities hoping the whispers and signs will lead her and her friends to the answers they need to save her family.
"We're very excited that part of Southern Ontario will be featured on the world stage. We're hopeful that Histria's ability to reach such a broad audience will spark interest and inquiry into our local history" author A.A. Blair explains.
Mystic of the Midway is targeted for mid-grade readers (ages 7-11) and will be released under Histria Kids and imprint of Histria Books.
Available for pre-order from the Histria Kids website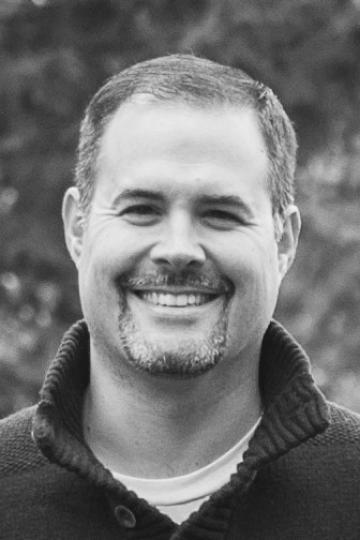 A.A. Blair has been living with his family in Guelph since 2010. A child of the 80's, he fell in love with Crystal Beach as a vacation spot for his young family. Other samples of Blairs' writing can be easily found peppered throughout cyberspace. 
"Readers could rightly consider what they find there to be obtuse techno-babble, but everyone has to make a living somehow" said Blair and added "I'm happy to report that much of my writing has scored extremely high with audiences during bedtime reading".
"I've spent over a decade vacationing in Crystal Beach. I had fallen in love with the area and had become fascinated by its history. Although I had not visited Crystal Beach amusement park as a child, the echoes of the park still resonated throughout the area. As a child of the 80s, the history of Crystal Beach unlocked many memories of my own." 
"Later in life, when I became a parent, we began a tradition of renting a Crystal Beach cottage every summer. Seeing the area from the perspective of my children helped transport me back to my own experiences at their age and what it may have been like to be a part of a community that's economic centre was in decline and the residual impacts to families, businesses and friendships."
"On one of our Crystal Beach vacations I found my motivation to begin writing Mysitc of the Midway after reading Judy Blume's Super Fudge to my children. Their laughter and ability to relate to the characters inspired me to write a story for them."
"The ghosts of the Crystal Beach amusement park, that still emanate throughout town, prompted me to use the rich history of the park to create a multi-generational mystery. I found myself channeling the mysteries I read as a child: Nancy Drew, The Hardy Boys, Encyclopedia Brown, etc."
"With the rise in popularity of entertainment products such as Harry Potter, Marvel, Disney and the like, which were very popular with my children, I wanted to give my story, and readers, characters that possessed unique abilities.
"The convergence of newly acquired abilities, the history of Crystal Beach in decline and a super natural mystery became the recipe for a unique coming of age story that celebrates the culture of the 80's."
Mystic of the Midway is now available for pre-order from the Histria Kids website.
- 30 -