For Immediate Release - December 16, 2022
DENSO's Guelph, Ontario, facility has donated 155 bikes since 2017
DENSO, a leading mobility supplier, has embraced the holiday spirit by building and donating 33 bicycles to the Guelph Neighbourhood Support Coalition (GNSC) through its Guelph facility's annual Build-a-Bike program. GNSC will find homes for the bikes by matching them with local families in 8 Neighbourhood Groups across the city.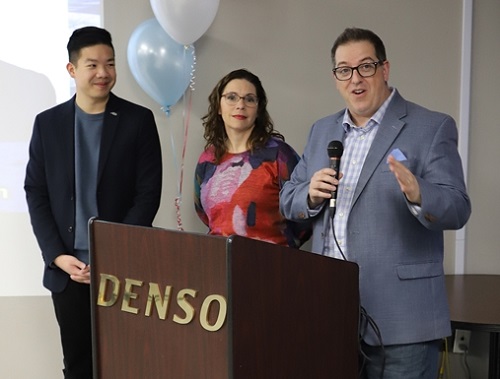 DENSO recognized Build-a-Bike participants, including its employees, local bicycle shop Grand River Cycle and GNSC, as well as local dignitaries like Guelph Mayor Cam Guthrie and Member of Provincial Parliament of Ontario Mike Schreiner during a ceremony today at its Guelph facility.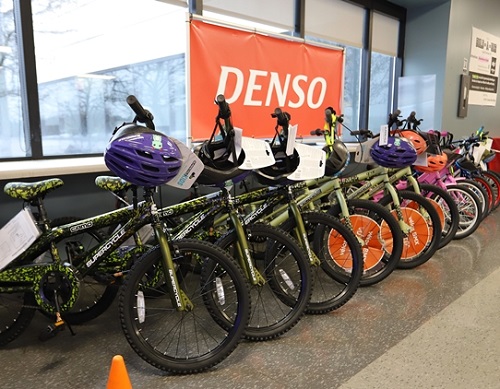 This year's donation brings DENSO's total number of bikes given in Guelph to 155 since 2017. The pandemic brought a pause to the initiative in 2020 and 2021, but DENSO is proud to reintroduce it in 2022.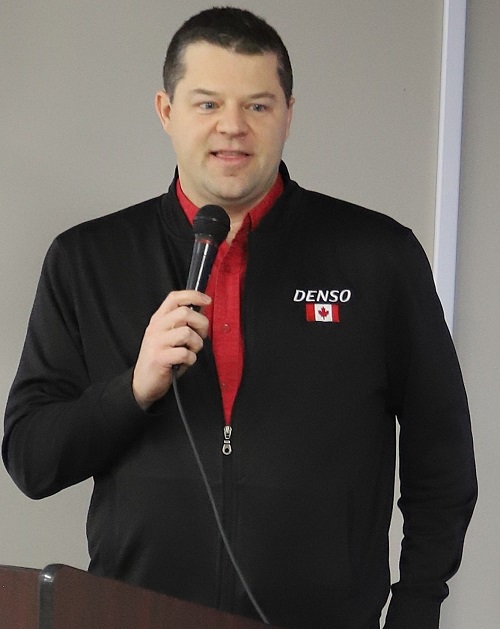 "DENSO's mission is to contribute to a better world, and this activity gives our team the opportunity to follow through on that during the holiday season," said John Klassen, president of DENSO's thermal manufacturing facility in Guelph. "I could not be more thankful for the support of our team members and the program participants. Build-a-Bike is about pitching in and creating welcoming spaces, beliefs we aim to uphold at work and with our neighbours."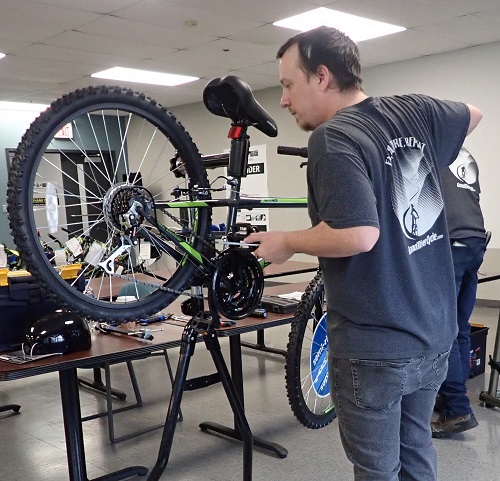 Technicians at Grand River Cycle inspected each bike donated this year, helping certify their safety and quality for children's use. 
DENSO in Guelph's Build-a-Bike program is reflective of the company's efforts to not only be a positive force in the community, but for its employees as well. While its focus is giving back, the activity provides employees opportunities to team build and create belonging, explore new interests and grow DENSO's collaborative culture.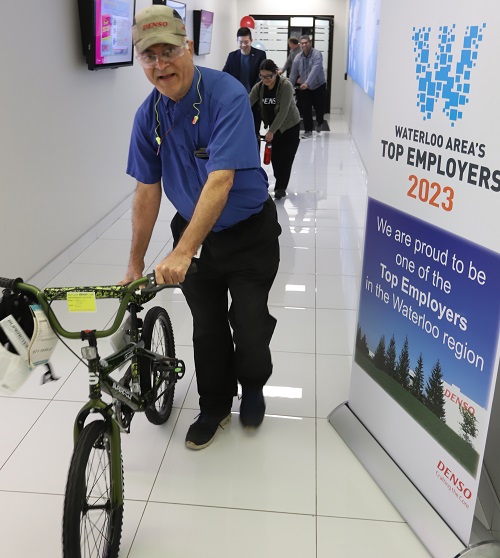 When DENSO's Guelph team isn't wrenching on bikes, its 600-plus employees in roles like engineering, production and skilled trades work together to produce innovative automotive thermal solutions like Advanced HVAC Systems, which are key to optimizing vehicle efficiency and comfort.
For those interested
in working at a leading manufacturer committed to its employees and community,
go here
. 
-30-
About DENSO  : 
DENSO is a $45.1 billion global mobility supplier that develops advanced technology and components for nearly every vehicle make and model on the road today. With manufacturing at its core, DENSO invests in its 198 facilities to produce electrification system, powertrain system, thermal system, mobility electronics, & advanced devices, to create jobs that directly change how the world moves. The company's 167,000+ employees are paving the way to a mobility future that improves lives, eliminates traffic accidents, and preserves the environment. Globally headquartered in Kariya, Japan, DENSO spent 9.0 percent of its global consolidated sales on research and development in the fiscal year ending March 31, 2022. For more information about global DENSO, visit
https://www.denso.com/global/en/
. 
In North America,
DENSO is headquartered in Southfield, Michigan, and employs 27,000+ engineers, researchers, and skilled workers across 51 sites in the U.S, Canada and Mexico. In the United States alone, DENSO employs 17,700+ employees across 14 states (and the District of Columbia) and 41 sites. In the fiscal year ending March 31, 2022, DENSO in North America generated $9.5 billion in consolidated sales. DENSO is committed to advancing diversity and inclusion inside the company and beyond – a principle that brings unique perspectives together, bolsters innovation, and pushes DENSO forward. Join us, and craft not only how the world moves, but also your career: densocareers.com. For more information, go to
https://www.denso.com/us-ca/en/