FOR IMMEDIATE RELEASE - November 8, 2018
Membership packages
will be available through
www.thenighthawks.ca/seat-map
or by calling the Nighthawks Membership Services team directly at
(548) 988-4295.
 Season memberships, which include tickets to all 10 Nighthawks home games at the Sleeman Centre, also provide access to the exclusive Nighthawks Nation membership benefit program. The program offers club discounts, excusive access, and unique perks only available to season ticket members, including:
• Official Nighthawks team merchandise welcome package
• Commemorative Nighthawks Nation gift
• Access to private club events and major announcements
• Access to post-game player events
• Discounts on offical Nighthawks team merchandise
• Premium discounts through official Nighthawks team partners
• Dedicated member-only line at Hawk Shop Official Team Store
• Entry to win one-of-a-kind experiences including an all-expenses paid road trip with the club
• Online season ticket management program
• Priority access to purchase CEBL Championship Weekend tickets
• Nighthawks Nation Founding Member Card
• Flexible monthly payment plans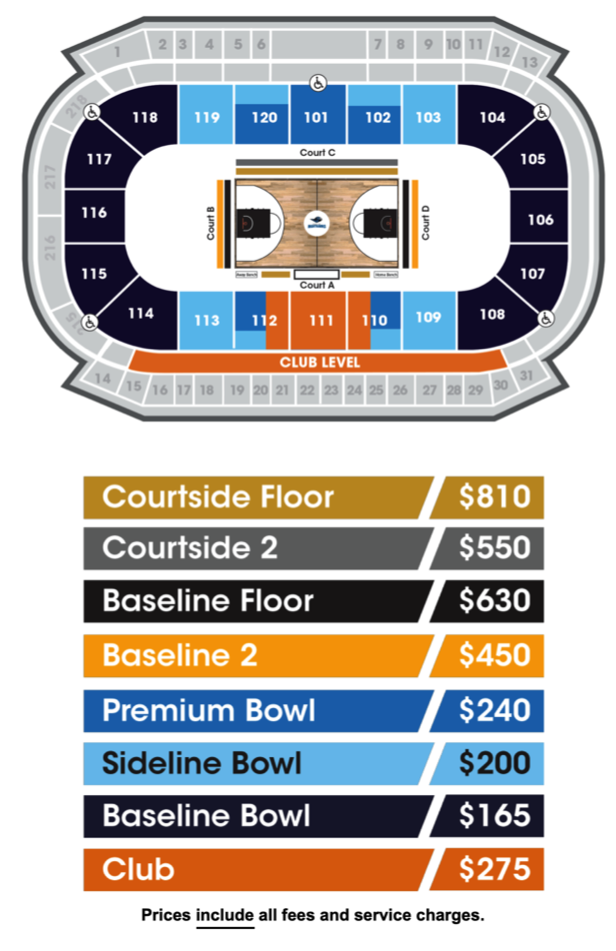 Lower bowl Season Ticket Memberships with the Guelph Nighthawks start at $16.50 per game and range up to $24.00 per game.  For those looking for an elevated premium experience, Season Ticket Memberships in the VIP Courtside and Baseline floor seating sections will range from $45.00 to $81.00 per game and feature upgraded game day amenities including in-seat service, access to an exclusive floor-level VIP lounge, complimentary members-only parking and a dedicated entry into the Sleeman Centre.    
 "One of the unique features our fans will find by becoming a member of Nighthawks Nation is the year-round benefits program that will truly make our members a part of the club, both in-season and off-season.  We felt it was integral to the success of Nighthawks basketball that our most passionate fans become a part of something more than just game day.  We want them to be an integral part of our team from day one, proudly supporting the club and ensuring their investment in a Season Ticket Membership is reciprocated through discounts, perks and money-can't-buy experiences," said Cameron Kusch, President of the Guelph Nighthawks.
Those interested in Nighthawks Season Ticket Memberships are encouraged to call the club at (548) 988-4295 to access the best seats available in the Sleeman Centre. The Nighthawks Membership Services team are scheduling private seat selection tours of the Sleeman Centre.
The Guelph Nighthawks
host their inaugural 2019 Canadian Elite Basketball League home opener on Saturday, May 11th at the Sleeman Centre against the Saskatchewan Rattlers.  For more information on the Guelph Nighthawks and Season Ticket Memberships, visit
www.thenighthawks.ca/seat-map
or call
(548) 988-4295
.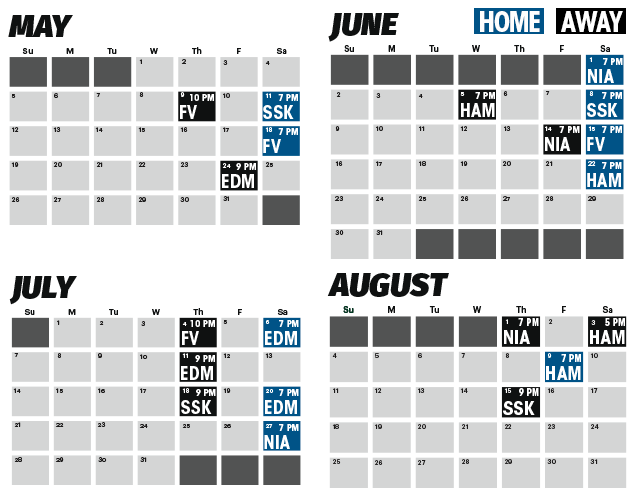 - 30 -