- Photos by:  Dean Palmer -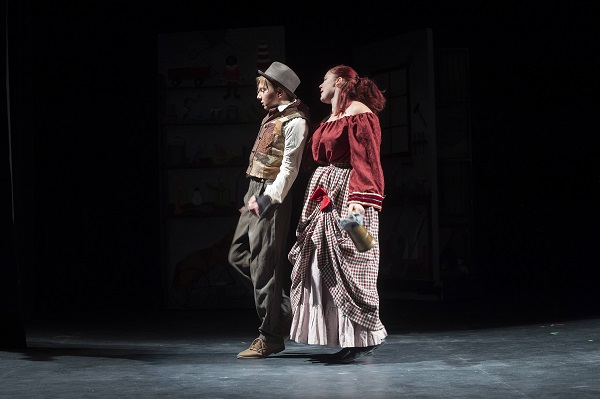 For Immediate Release - November 23, 2019
TWAS
Directors Shona Sneddon & Pamela Niesiobedzk-Curtis
Nov 21-Dec 1, 2019
Thurs & Friday's 7:30pm
Sat & Sundays 2:00pm
As Gregory Maguire did for the Wicked Witch of the West, Woolfe does for Santa Claus. Twas is the story of the life of Nicky from when he was sent to an orphanage until he finds his true love. 
The play sets up all the traditions portrayed in Clement Moore's famous poem, "A Visit from St. Nicholas" (1823). It a clever story line, with vivid characters - exciting and funny.
STORYLINE
Nicky and the girl Lucy are handed over to orphanage of St. John the Dwarf, as the orphans sing Christmas carols . Lucy is adopted by a kindly old toymaker, Pop Hoffman, who has a magical book, the Arthuricon that holds the secrets of how to make all toys ever made or to be made.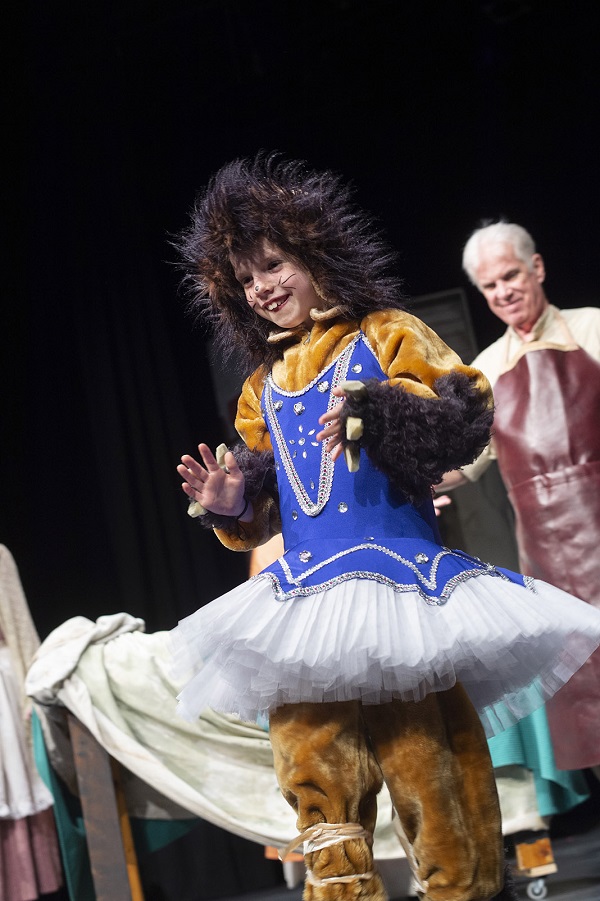 Nicky, meanwhile has taken up a life of crime and is now the world's greatest cat burglar, Crimson Nick. Nick plans to steal Hofmann's latest creation and the Arthuricon. In flashbacks we learn that at the orphanage Nick became acquainted with the Julenisser, the elves that live in the walls of buildings and steal anything that lies unattended. Nick learns their magic although the dying Julenisser queen thinks that her folk should give things to people rather than take them. 
Back in the present, the evil Ice Queen, who lives in a castle at the North Pole, has just learned of the Arthuricon and also plans to steal it and kidnap Hoffman in hopes that at least one of his toys can shake her out of her misery. Eventually, Nick, Lucy and Ruprecht set out on a quest to the North Pole rescue Hoffman and the book.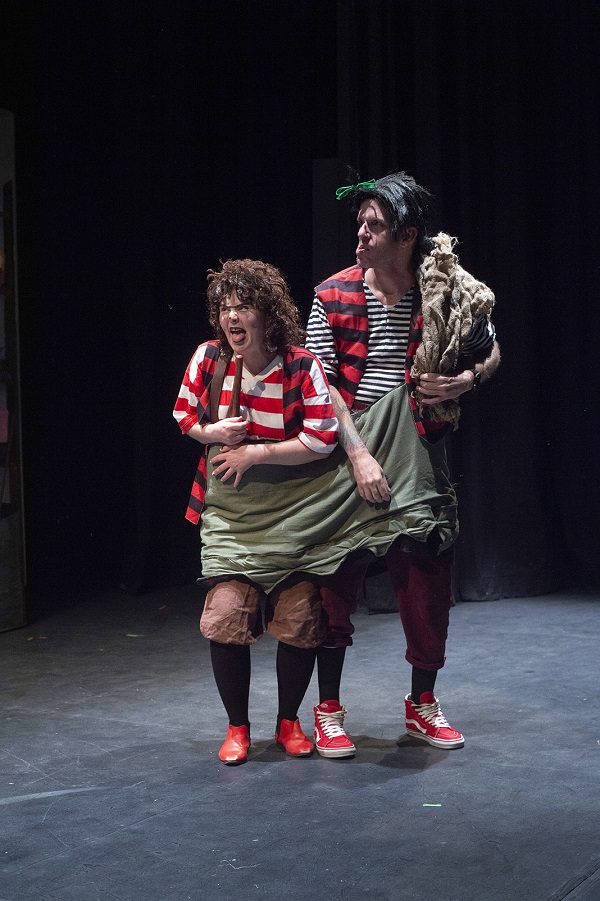 Along the way they meet such creatures as the Ice Queen's minions, the squawking Gargravens, a set of argumentative conjoined trolls, a Dogman and the Bodach that guards chimneys.
---
Tickets
519-821-0270
-30-