This award is for recently being selected as coaches for the 2020 Ontario Winter Games in Orillia. The event will draw 5,000 athletes from throughout the area. The mother and son duo were selected based on their competitive experience over the last two decades and involvement in motivating martial artists of all ages. 
Nathan and Sophie Skoufis are 5th degree black belts and have claimed victories in some of the largest martial arts sanctioning bodies NASKA, NBL, IFMA, NAFMA, WKA, WKC and WAKO competing globally. The Skoufis family has also produced regional, provincial, national and international champions of their own. They are highly sought after as coaches for their attention to detail and well-known training methods. 
The Winter Games will be sanctioned by WAKO which is recognized by the IOC (International Olympic Committee) Nathan and Sophie Skoufis will be a great asset for the Winter Games. 
Skoufis said "I would like to thank the area and entire township for the support and the amazing award. I am truly honoured and I really live in the best community."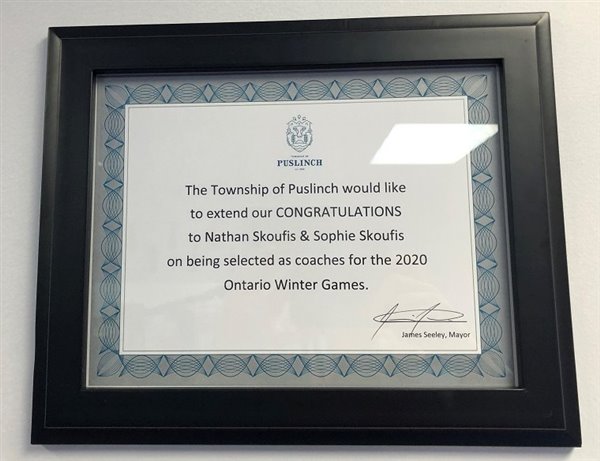 - 30 -