[In photo from left to right: Cole Cardo Lindsay, Oliver Hua, Nathan Skoufis, Sophie Skoufis, Kadin Tran and Xavier Pitman] 
For Immediate Release - December 23, 2019
The 2020 Ontario Winter Games will take place February 27th-March 1st in Orillia.
The Winter Games will draw over 3,500 athletes, thousands of spectators and 700 volunteers from nearly 30 sports. The event that is recognized by the provincial government and (IOC) International Olympic Committee. The representatives were selected through several training camps, regional and provincial competitions to select the top athletes. 
The Winter Games will highlight the top athletes ages 12-18 years old across the province. The National Team will have one final practice January 12th to go over final details. The Winter Games is thought of as a Junior Olympics or PanAm Games, with athletes and coaches staying in an exclusive Olympic style village. Nathan and Sophie Skoufis owners and instructors of Guelph Family Martial Arts will coach the 2020 Winter Games Team and have been leading the tryouts as well. Both are multiple time world champions and members of Team Canada claiming international gold medals. 
Nathan Skoufis commented "This is a really exciting opportunity of a lifetime for these young athletes to experience. Martial arts has come such a long way from when I started nearly two decades ago. To now see it included in the Winter Games and have our sport recognized by the IOC is surreal. 
As a young boy I dreamed of being able to one day represent Canada in the Olympic Games, which is the ultimate competition for sport. I have competed internationally which has been such an amazing life altering experience. I have really seen travelling the world how truly fortunate we are to live in this amazing country. I have also seen the ability of sport to break down barriers, that regardless of language etc. Martial arts develops friendships that last a lifetime. 
To have the sport I began as a child become part of the Olympic Family is emotional for me. And to have my students that I have trained since they were white belts to this point is great. 
Sport has instilled life lessons in me including focus, respect, discipline, perseverance, determination, courtesy, integrity and self control among so many others." 
Sophie Skoufis added "I am very honoured and humbled to be involved in the OWG in Orillia, Ontario. I am looking forward to working with such talented young athletes. "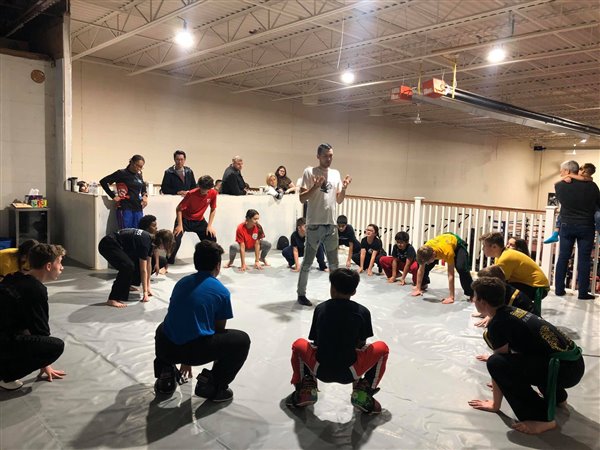 The event is open to the public and will feature a variety of sports. 
- 30 -