Nutritious and Delicious Gluten Free Baking Mixes
Enjoyed by many cultures around the world for years, beans make wonderful main dishes, soups, salads, appetizers, snacks and even baked goods. They are also a great option for a gluten-free diet for many different health reasons with an added bonus of extra fibre.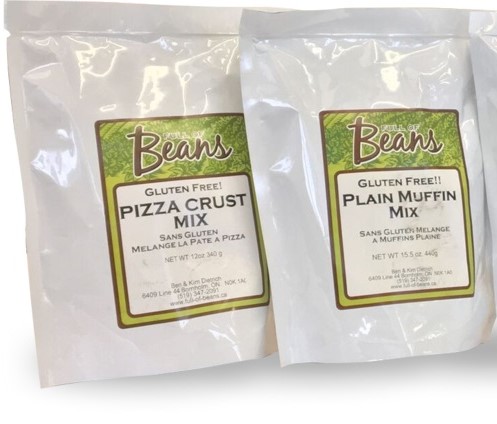 Beans contain both soluble and insoluble fibres. Soluble fibres help lower blood cholesterol levels, while insoluble fibre helps with digestion and maintaining regular bowel movements. Fibre-rich foods like pulses are more filling, helping to keep you fuller longer.
Currently, we are the only distributor  in Guelph.
Call Today!
Audrey Kloepfer
519-763-3456