FOR IMMEDIATE RELEASE - October 14, 2020
Young Canadians shifting attention to political advocacy amidst disruptive pandemic.
"This campaign is a chance for me to tell those with the power to make change. Our future is at stake." - Jayden Wlasichuk, Future Majority volunteer, and U of G grad student.
COVID has fundamentally changed the lives of local youth all across the country. Gone are the days and nights on the town, pickup sports in the park, and doing just about anything in-person. The digital world, however, is flourishing. Young people throughout our community are taking this time to look to the future and our politicians to demand change. Future Majority - Guelph is aiming to facilitate a discussion in November between hundreds of young people and local federal politicians.
"Like many students, I'm worried that things will return to the status quo after the pandemic, but we can't have that. Parts of our world are on fire or sinking and politicians are not doing enough to turn the tides. This is already having consequences for the most vulnerable among us. But we have an opportunity right now to set a positive trajectory towards a more sustainable, resilient, and inclusive future" said Tyler Black, A PhD candidate at the University of Guelph, and a member of Future Majority, a youth-led nonprofit organizing young Canadians feeling the impact of the pandemic.
An Abacus Data poll this September
showed that nearly 70% of young Canadians under 30 want to see bold changes from our government coming out of the pandemic.
 Moreover, transitioning to a low-carbon economy
to address climate change was important to 91% of young Canadians coming out of the pandemic. Why are young people demanding change?
According to the Canadian National College Health Survey
, student mental health is in decline, reporting more instances of depression, panic attacks, and anxiety. Coupled with the threat of climate change, an economy damaged by COVID, and historic levels of student debt it's no surprise the status quo is being questioned by Canadian youth.
Voters under forty now make up the largest voting bloc in Canada. There are thousands of people in the Guelph region who, if they join their voices together, can influence real change.
"COVID-19 exacerbated problems that were already impacting marginalized people, like access to healthcare and broadband access to rural and remote communities in Canada- and something needs to be done," said Jayden Wlasichuk, a volunteer organizer with Future Majority Guelph. "Our voices could make a tangible impact on climate change, affordable rent and tuition and mental health, it's really powerful. People need to believe that change is possible."
The date for the town hall with local politicians isn't fixed but is expected to be the 2nd week of November.
We plan to present MPs with over 300 signatures
on our
petition
calling for a green and just recovery.
Invitations to MPs Lloyd Longfield and Michael Chong are being extended this week.
-30-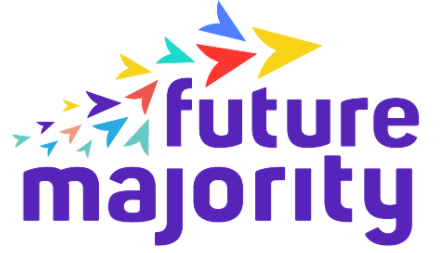 About Future Majority - Future Majority is a non-partisan, non-profit organization with 50,000 youth members and hundreds of volunteers across the country.  Our work in the 2019 Federal Election was covered by the Globe and Mail, Toronto Star, CBC News, CTV, Vice, Global News and the Huffington Post.