For Immediate Release - September 6, 2019
Award-winning comics and games store hosts 2nd annual comic convention! 
 In September of 2018, The Dragon celebrated its 20th anniversary with Guelph's first ever comic convention, complete with comic creators, a charity auction, and Brampton Batman. The event was a huge success, drawing in hundreds of customers and former staff to celebrate the momentous occasion. 
"By the end of the weekend, we knew we had to make it an annual thing." says Jenn Haines, owner of The Dragon. "There's a lot of amazing local comic talent, and we want to showcase that! To make this one extra special, we're flying in Eric Powell, creator of The Goon, which is celebrating its 20th Anniversary this year. We are in fact the only Canadian stop on The Goon Anniversary tour, so it's a pretty big deal!" 
For 2019, The Dragon has rebranded the event as The Guelph Comics Jam, hinting at the weekend it shares with the Guelph Jazz Festival, and putting more of a focus on the art of creating comics. 
The Guelph Comics Jam takes place on September 14th and 15th, 2019 in Old Quebec Street Shoppes. There are 20 comic creators scheduled to attend, plus an artists' alley, featuring local pop-culture artisans, a silent auction for the Hero Initiative, live drawing, and free comics. The event will also launch the new issue of The Guelphite magazine, and serve as host for the Joe Shuster Canadian Comic Creator Awards on Saturday night at 7pm at 10 Carden.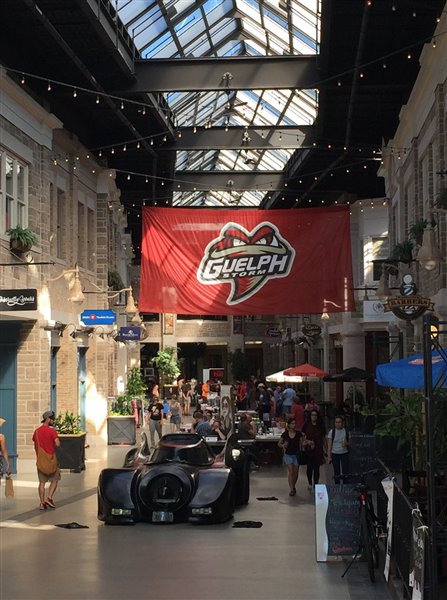 About The Dragon:
The Dragon opened in Guelph in 1998, and expanded to a second location in Guelph in 2016. Its third location opened in June 2018 in Milton. It is a recipient of the Will Eisner Spirit of Comics Retailing Award, winner of several Guelph Tribune Reader's Choice Awards, recipient of the 2017 Canadian Retailer of Distinction, and proud part of the Guelph community since 1998. More information about The Dragon can be found online at
www.dragonguelph.com
, or on Facebook, Instagram, or Twitter, under "dragonguelph". 
- 30 -