For Immediate Release - January 13, 2020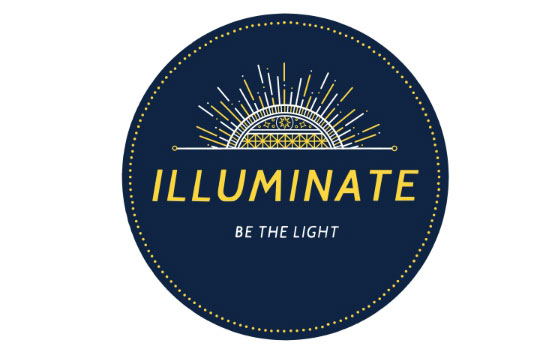 Beyond Borders students present Illuminate charity gala
Upper Grand District School Board students in the Beyond Borders program have been busy preparing for their upcoming charity gala on January 18.
Each year, students in the Beyond Borders program put their passion and skills into organizing a charity event. Proceeds from this year's "Illuminate" gala will benefit four charities: Guelph General Hospital, Sinai Health Foundation, Doctors Without Borders and Nature Conservancy Canada.
Students plan and execute the entire event including booking the venue, arranging the performers, marketing the event, setting ticket prices, picking the charities and finding event sponsors.
This unforgettable night will feature delicious appetizers, a 50/50 draw, silent auction and great entertainment from a number of acts. Performers include poet Wali Shah, musician Lauren Roy, singer Sarah Smith and more.
EVENT DETAILS:
DATE: January 18, 2020
TIME: Doors 5:30 p.m., show starting at 6:15 p.m.
LOCATION: The River Run Centre, 35 Woolwich Street, Guelph, Ontario
Media are welcome to attend.
Beyond Borders is an off-site experiential learning program that empowers students to go outside their comfort zone and develop leadership skills, with a focus on creativity and innovation. This program is offered to grade 12 students at the UGDSB.
For more information or to buy tickets for the Beyond Borders Illuminate charity gala, please visit
www.illuminatebb.com
About the Upper Grand District School Board
The
Upper Grand District School Board
serves approximately 35,000 students through 65 elementary schools and 11 secondary schools in the City of Guelph, County of Wellington and County of Dufferin. The UGDSB covers the ancestral and traditional territories of the Mississaugas of the Credit, the Six Nations of the Grand River, and Saugeen Ojibway Nation Territories. Student success is the goal of over 4,000 dedicated teaching and support staff who are aided by the contributions of caring volunteers and community partners.
Learn, Lead, Inspire…Together
-30-